Products
MACHINING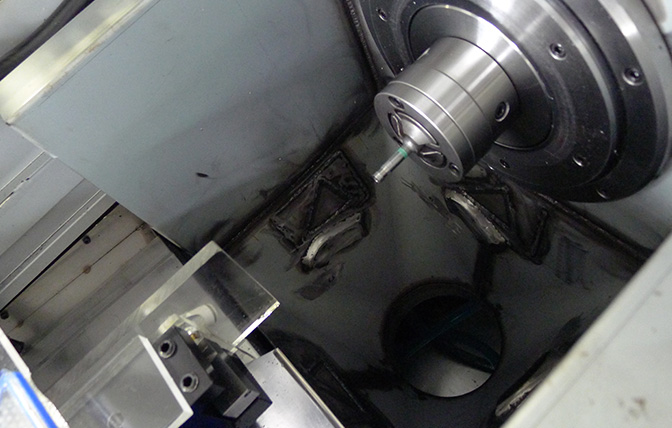 Machining means a technique to remove unnecessary material off the surfaces of angular or rod-shaped works, using cutting tools such as end mills, to realize desired forms and sizes.
In Japan, manufacturing with NC cutting equipment is common, and approximately 90% of production facilities of Maruei Industries utilize NC cutting equipment.
Marui Industries even develops the production facilities in collaboration with machine makers.
Machining is a processing technique used for products that need precise processing. All of the Marui Group companies conduct cutting, and compete with one another in quality and manufacturing efficiency.
Such a system enables the efficient sharing of know-how accumulated at each production facility, and leads to the improvements in technical capacities of the entire group.
MARUEI CO.,LTD.
【Head Office】
2-1, Takano, Hora-cho, Okazaki-shi,
Aichi-ken, 444-0008, JAPAN